Willis Building Company, Inc. is Committed to Excellence in Design, Craftsmanship, and Project Management for Commercial Build-Outs Throughout SE Michigan
---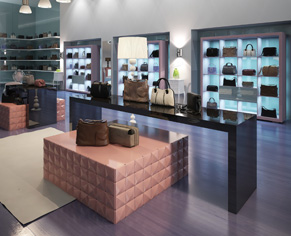 Purchasing an existing building that needs renovations and updating to suit your company's needs? We are currently working with clients like you to make that old and tired facility look and operate like new.
Our experienced team builds customer trust and confidence with open and direct communication, reliability, and integrity. Design/build services and fast-track management options have positioned Willis Building Co., Inc. (WBCI) as a leader in commercial construction.
Facing time constraints? Timeliness is assured, on even the most urgent project, through our fast-track method of construction. This process begins in phases, even before the design is complete, significantly reducing total build time without sacrificing the quality, workmanship, or integrity of your project
---
No one stands behind their work more vigorously than WBCI, and this drives our highly respected reputation.
As we respond and adapt to the changes in our industry, our commitment to quality, value, and customer service will never waver. Despite the growth and success, WBCI's foundation remains in helping organizations like yours and people like you, construct commercial, industrial, and residential projects of exceptional quality and value.
A WBCI project is a long-term investment that exceeds client expectations. We understand the importance of working within a budget, but, like you, realize the lowest up-front price is usually not the best price by project's end. Our "no surprises" approach provides our customers with realistic timelines and budgets, with no sacrifice in quality. The amount of work completed and the cost of the project will never change from our contract agreement without an approved change order from you, the customer.