Willis Building Company, Inc. (WBCI) is a Full-Service Design/Build and Construction Management Firm
---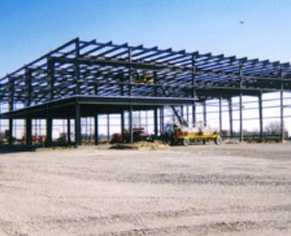 WBCI offers assistance with all phases of the planning, designing, and construction process for commercial, industrial, and custom residential projects.
WBCI creates quality, cost-effective structures that are attractive and versatile and has been serving clients in Southeast Michigan since 1966. Original founder and President Daniel Stoianowski, who was a professional bricklayer by trade, had a reputation for building fine custom homes during the company's early years. During the 1970's, opportunities arose in the commercial building market. During that decade, besides building over 100 custom homes, the company built many restaurants and completed several church renovations, among other projects.

In 1978, current owner and president Michael Stoianowski began his career with the company as an estimator and project manager receiving his Michigan Residential Builders license in 1978. He then became Vice President In 1982, the same year that the company completed it's first industrial design/build pre-engineered steel building project for a client in Saline. In 2001, Michael became President upon the retirement of his father Daniel. His wife Laurie is the corporate Secretary and currently oversees the office.
Today, WBCI specializes in design/build, construction management, and general contracting for all types of commercial, industrial, and residential projects. From design/building new car dealerships to food processing plants, new high-end custom homes to major kitchen and bath renovations, we have a large
portfolio
. Because of our vast experience, reputation for quality, and the confidence that
our clients
feel when working with us, many choose to work with us over many years, even decades, no matter what their construction needs may be moving forward.
"Looking forward, Mike will be my consultant and my contractor in any building/construction project my family and I entertain doing. I recommend him in the strongest possible terms. He will fill the bill and much to spare. He is in the habit of advancing his clients' businesses and elevating their spirits."*

- Zakhour Youssef