Experienced Luxury Home Builder near the Hartland Area
Experienced Custom & Luxury Home Builder in Hartland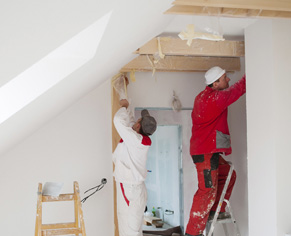 Willis Building Company, Inc. is a pioneer in the design and construction of luxury custom homes in Saline, MI, and the surrounding neighborhoods. Although the idea of building a home is glamorous, the whole process and the financing itself can be daunting.
In light of that, you need to have an experienced and dependable luxury home builder on your side so that the project progresses seamlessly.
Luxury Homes as Unique as Our Clients
As a custom home builder, we understand that every luxury home as unique as the client. We don't buy the idea of one size fits all. Right from the onset, we toss the traditional/standard home building process to focus entirely on your lifestyle and personal preferences.
To make that possible, we arrange to meet you in person, hold your hand and walk you through the entire period. Our professionals offer support and design expertise in selecting materials, budget estimates and more. With that, you're guaranteed of a smooth, exciting and memorable building experience.
We Mean Truly Luxury Homes. We Mean Business
To us, the term luxury means a lot. We build our homes to offer more than just shelter. Homes with superior architectural designs & uniqueness that doesn't come easily. The luxury homes we construct tell who you're and shout your class and style because you're extraordinary.
Our List of Luxury Home Services:
New Luxury Home Construction

We're a luxury home builder specializing in the construction of luxury residential houses from the ground up. During the construction, our professionals ensure attention to detail to build YOUR dream home.

Remodeling & Renovation

Allow professionals at Willis Building Company, Inc. to make your luxury remodeling project a success. Our home renovation services cover every aspect of your home including the kitchen, bathrooms, the basement, the entertainment space, etc.
Besides, we understand how expanding your home can be tricky. But with experts on your side, you can be sure of quality workmanship in handling the additions. Rest assured the value of your home will increase once we've completed the extensions.

Repair Service and Maintenance

Other than home renovation, you also need to keep your home in top condition with our reliable repair and maintenance services. We're builders who understand every detail of luxury homes. Regardless of the magnitude of the home-related issues, our expert mechanics are always at your service. Once you call us, we send experts to analyze the issue and fix the problem as soon as possible. Besides, it doesn't matter if we're the original builders of your home or not. Either way, we're here to fix it so you can enjoy your home more.
Unique Commercial/Residential Buildings & Luxury Homes in Hartland MI
Willis Building Company, Inc. is a family-owned & operated contracting company providing full-service construction. We handle all types of projects from commercial & industrial construction, commercial build-outs, custom home building & renovations in Saline and the Surround Michigan Neighborhoods. Call us today for reliable construction, and renovation services.